In a recent Twitter exchange, John Mueller, a Search Advocate at Google, provided guidance on when to utilize the link disavow tool. According to Mueller, the tool should only be engaged if you have a history of purchasing backlinks links, which is against Google guidelines.
Mueller's tweet stated,
"Essentially — if you weren't buying links, don't disavow."

via John Mueller Twitter
This advice aligns with Google's stance on the disavow file, as they have historically discouraged its use. Here are the tweets:
Both Mueller and Illyes emphasize that, in most cases, using the disavow tool can potentially cause more harm than good. Previously, Google had recommended disavowing links only in the presence of a manual action.
In an interesting response to another user, who said that using disavow tool, it could be a sign that I bought links. John mentioned that it's not a sign that you bought links if you use the Disavow tool.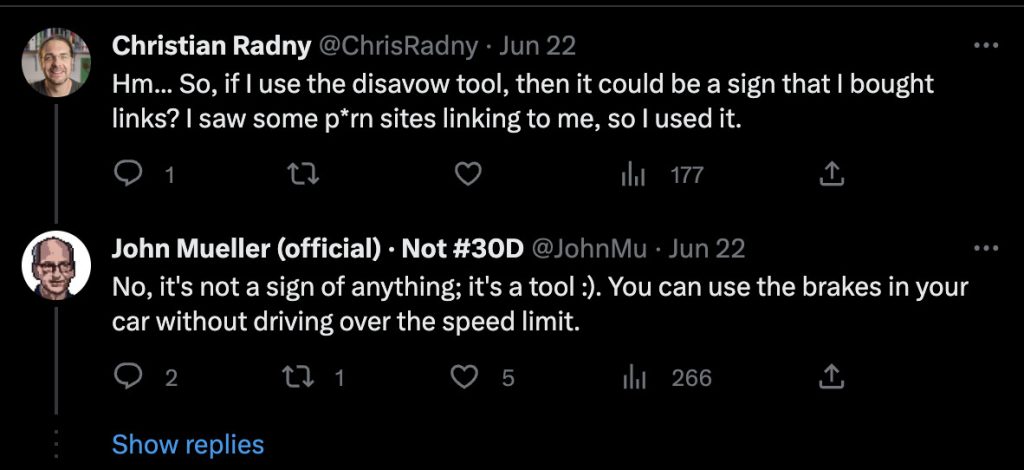 Therefore, unless you have engaged in link purchasing practices, it is generally recommended not to utilize the link disavow tool for your website.