WordPress is one of the best CMS out there, which is easy to customize and comes with a lot of useful plugins. Other than this, it also comes with wide community support. WordPress has a market share of 62% in all popular CMS' and 35% in overall websites in the world, which makes it the most popular CMS for websites.
WordPress themes are one of the reasons WordPress is famous for. You don't need coding skills to install a theme on your website. Do you have a website and want to install a theme on it? If yes, then you are at the right place, and here you'll learn the installation of WP themes in detail.
There are thousands of paid and free WordPress themes available. You can always start with the free one, depending on your choice. Before you start to adjust the layout, insert images, and maintain the main content of your site, first, you need to install a theme on WordPress.
You can install a theme using different complicated ways, but we'll tell you some easy and quick ways to install WordPress Theme on your site without any error or bug.
How to Install a Free WordPress Theme
To install a wp theme from wordpress.org theme repository, First, log into your WordPress site and open the dashboard and click Appearness and then click Themes.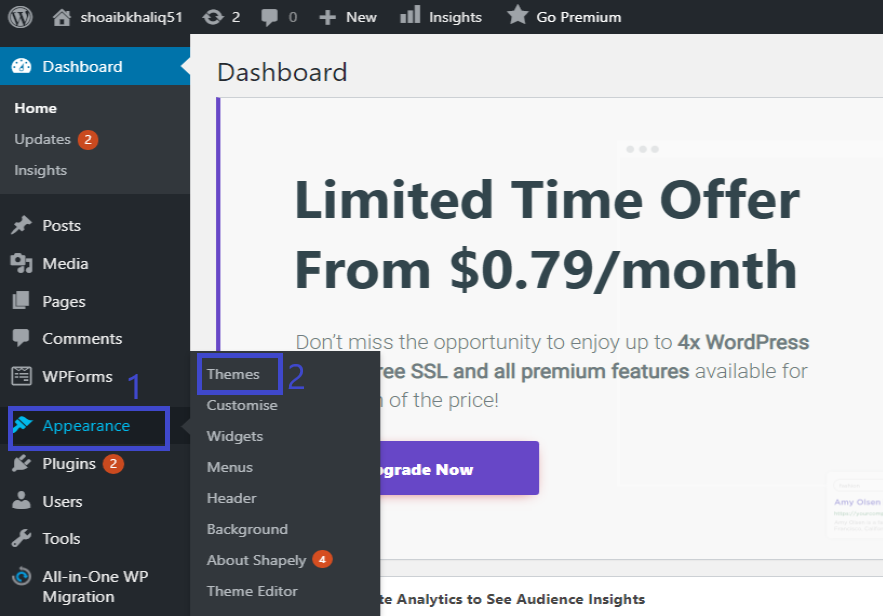 Then a new page will open on your WordPress dashboard. Click Add New.
Then a new page will open, and here you can see the search option, so it means here you can search the name of the theme that you know.


You can also read the details of the theme that you want to use; also, you can preview that theme or install it and then activate it.


Moreover, there are some options for the filtration of your results.
Featured
Popular
Latest
Favorites


On the right side of the above four options, you see a button Featured Filter, where themes are categorized with specific features, subjects, and layouts.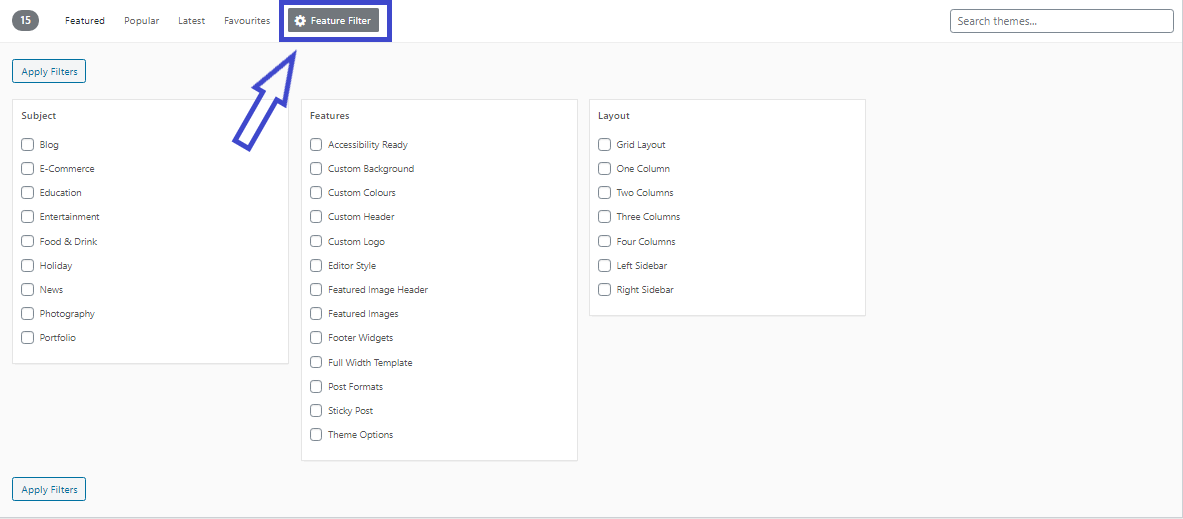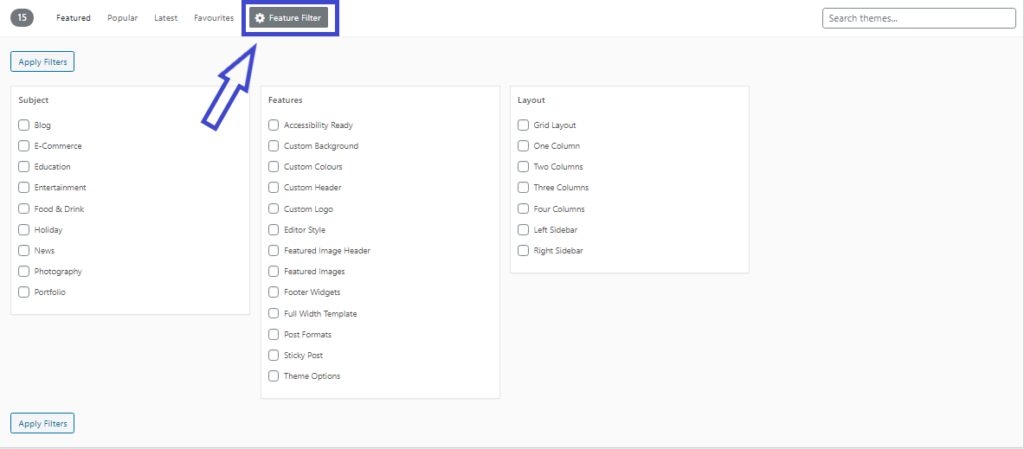 How to Install a WordPress theme from .zip file
Here we will let you know how you can easily install your purchased/premium theme from the WordPress Dashboard.
After purchasing and downloading a theme, make sure you've unzipped it and extracted the theme files for WordPress. Before uploading and installing the theme, you first make sure that the theme is in the zip file. Then log in to your WordPress Dashboard and click on Appearance > Themes and then click Add New.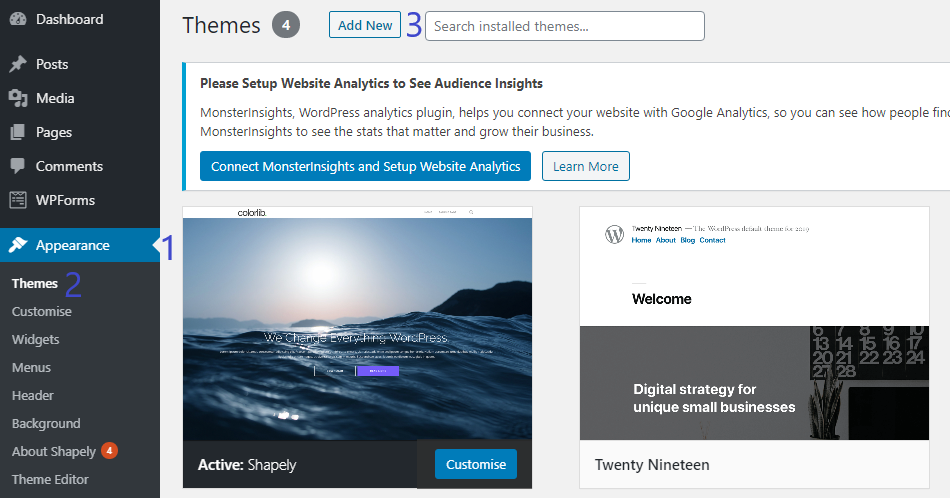 Then, click Upload Theme and browse your Premium WordPress Theme in a zip file from your computer and upload it.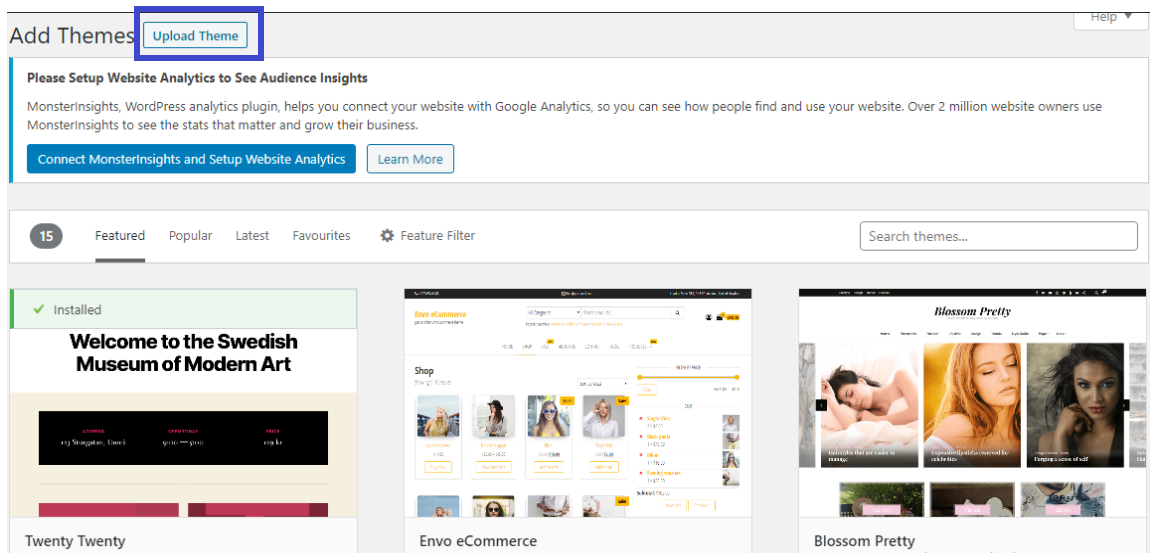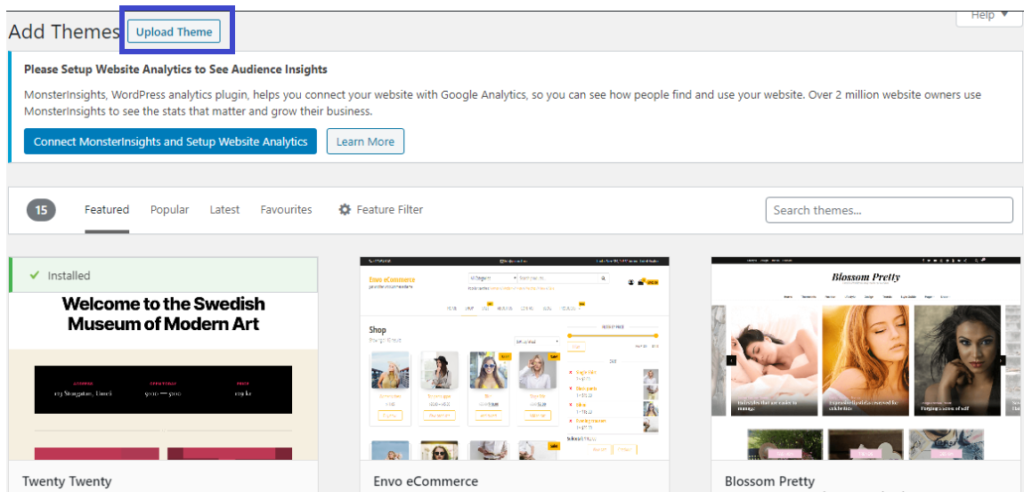 Then, after uploading your Premium WordPress Theme, then simply install it, and after installation, you can preview your website, and you can also see what changes have taken place in your website with that uploaded theme. In the end, Activate the theme and enjoy the new design of your website.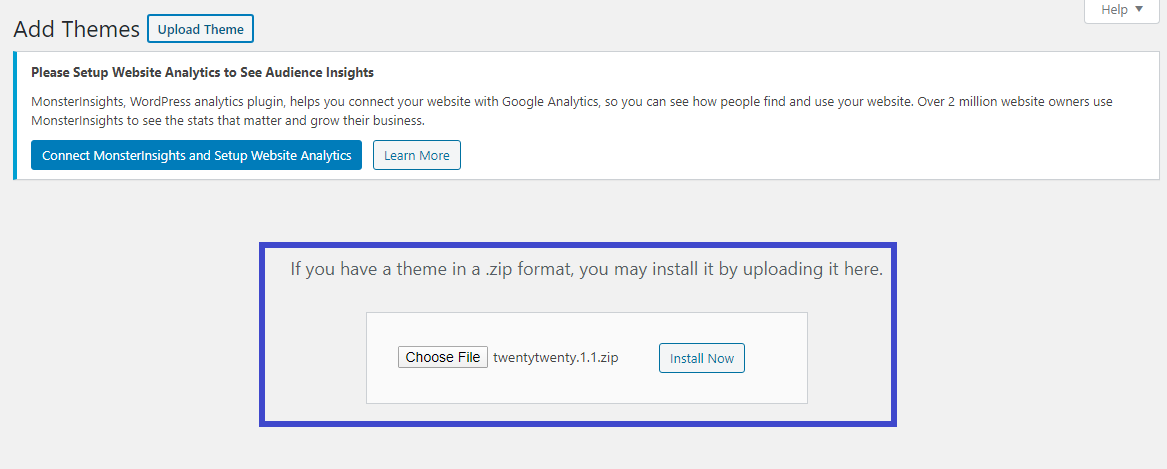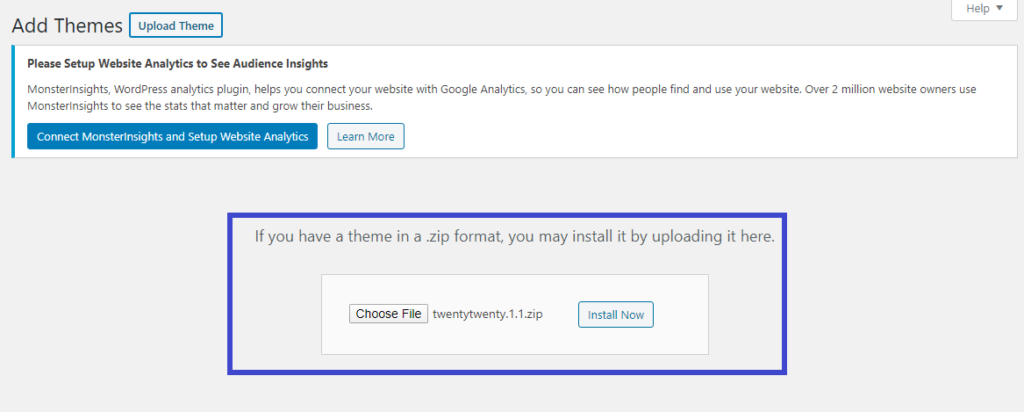 This is how you can install a WordPress theme manually. You can also install a theme for your website using Cpanel.