The WordPress team has announced the release of WordPress 6.4, codenamed "Shirley". This latest update includes a diverse range of enhancements and additions aimed at streamlining site building and customization. Let's explore the key changes in this new version.
Meet Twenty Twenty-Four, the flexible new default theme
The star of this release is Twenty Twenty-Four, the new default theme for WordPress. This versatile theme has been carefully crafted to cater to diverse use cases ranging from personal blogs to business sites.
Twenty Twenty-Four makes it easier than ever to get your site up and running quickly thanks to its extensive set of over 35 templates and patterns. For writers and bloggers, it provides a clean and distraction-free interface to perfectly showcase written content. Photographers and artists will love how the theme's options help highlight visuals in an impactful way. eCommerce site owners can easily set up shop with commercial-focused templates for stores and products.
In short, Twenty Twenty-Four aims to offer an ideal starting point for almost any type of site. Its remarkable flexibility and customization options ensure your site gets a headstart no matter your niche or content format. You can experience Twenty Twenty-Four firsthand through this demo.
Refinements for a smoother content creation experience
While WordPress has always prided itself on being an intuitive platform for creating content, WordPress 6.4 takes it a step further with enhancements focused specifically on writing.
New keyboard shortcuts allow working more efficiently in List View for rearranging content. Smarter list handling makes merging lists together more intuitive. More control is now available for link settings like nofollow and sponsored. The toolbar experience is now more consistent across blocks like List, Quote and Navigation. This means the options you need are always at your fingertips.
The Command Palette has also been upgraded with a visual refresh and additional capabilities for performing block actions faster. All of these refinements add up to a smoother content creation journey.
More design tools to make your vision a reality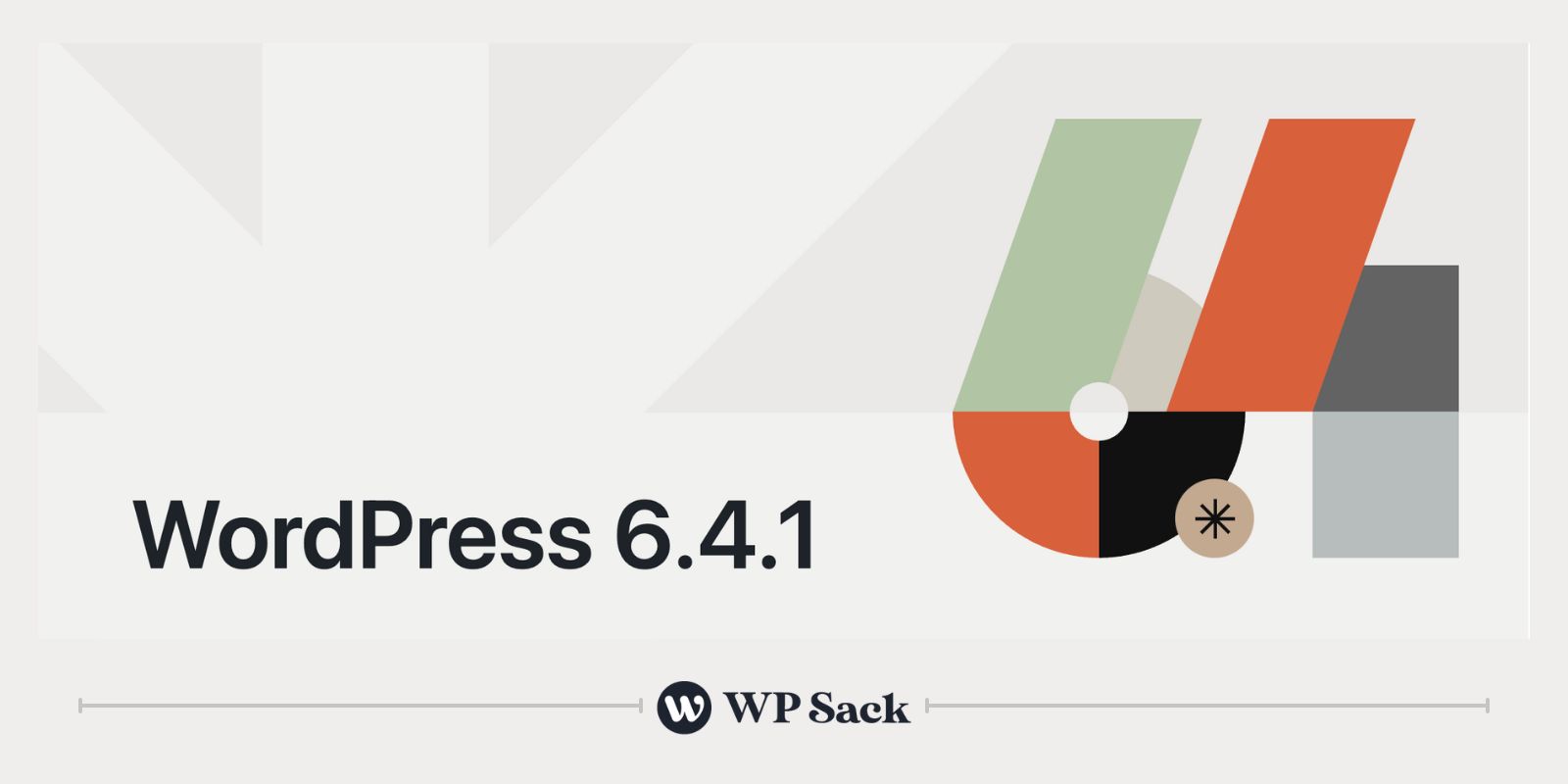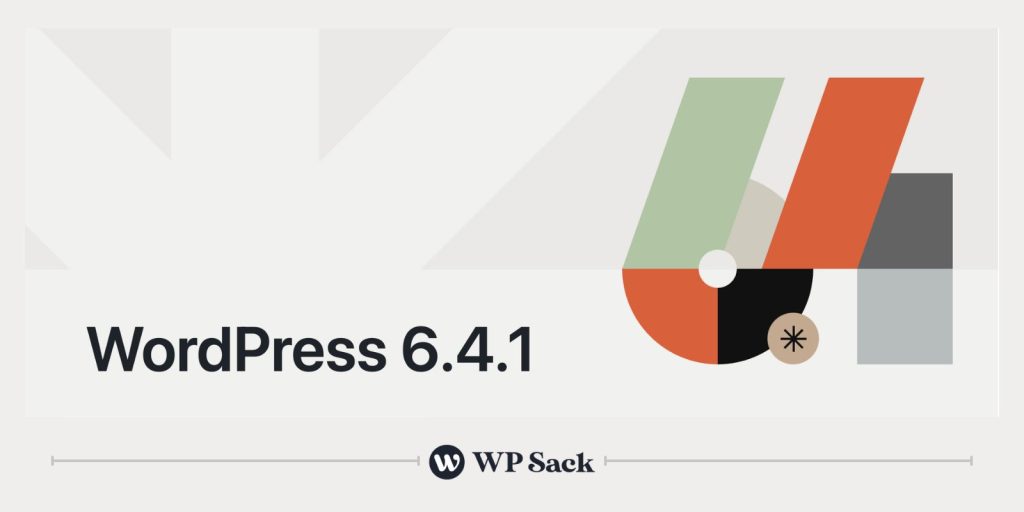 This release empowers you with more ways than ever to take your design vision from idea to reality.
You can now use background images in Group blocks for unique styling options. Maintaining image dimensions is easier with placeholder aspect ratios that automatically match your placeholders. Adding buttons just got more convenient with the ability to include them right in your Navigation blocks without writing custom code.
Lightbox functionality can be enabled to let site visitors view images in an immersive full-screen mode. Custom categories allow you to organize patterns for faster access to your saved layouts. Previewing images is also easier with thumbnails visible right in List View.
For advanced users, custom patterns can now be imported and exported between sites as JSON files. Taken together, these upgrades give you the enhanced design possibilities to make your site distinctly yours.
Developer improvements for better performance and productivity
For developers, WordPress 6.4 introduces some exciting additions. Block Hooks enables dynamically inserting blocks in specific content locations. This adds to the depth of how block themes can be extended through plugins.
Over 100 performance enhancements also aim to provide faster load times. Optimizations span areas like template loading, increased usage of script defer/async, and refactoring of autoloaded options.
On the accessibility front, improvements include better List View and Navigation block ARIA labels. Across the board, developers will appreciate how these changes streamline site building and performance.
Additional updates to note
Beyond the major features covered above, some other noteworthy changes include:
Disabled attachment pages for new installations
Recommendation of PHP 8.1 or higher for optimal performance
Numerous accessibility enhancements like improved admin UI buttons and better screen reader support
The future just got more flexible
With the new Twenty Twenty-Four theme, refined writing experience, extended design tools, developer improvements, and more – WordPress 6.4 aims to provide a boost for power users and beginners alike.
Whether you want to showcase written content, highlight visuals, or build an online store – this release offers enhancements to streamline site building across the board. As always, the WordPress team continues to refine the CMS while maintaining its simplicity and extensibility as top priorities.
If you found this detailed breakdown of new features in WordPress 6.4 helpful, let us know! We would be happy to cover future releases and WordPress news as well to keep you up-to-date. You can learn more about WordPress 6.4 here.